Retail Developments
WoodCreek® is actively involved in retail development in the Houston area.
WoodCreek Commons
WoodCreek Commons will be a 300,000 square foot, upscale, on-site shopping center on the I-10 frontage property north of the WoodCreek Reserve master-planned community. WoodCreek® Reserve Development Company put in all the infrastructure for the commercial development and sold the property to Fidelis, one of the Houston area's largest commercial real estate, investment, development and related services firms with a focus on retail assets. Their portfolio includes over 3 million square feet of income properties, nearly 900 acres of developable land and 1.8 million square feet of properties in various stages of development.
Katy Main Street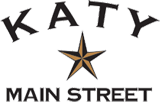 WoodCreek purchased 86 acres at the southwest corner of I-10 and Pin Oak Road for a retail and office development. The project is called Katy Main Street. Plans are to have over 450,000 square feet of retail, restaurants, banks, and Class A office space. This property will be completed through a joint venture partnership.
Unlike WoodCreek Commons, WoodCreek® Reserve Development Company will stay involved in this retail development after completion rather than selling the asset.